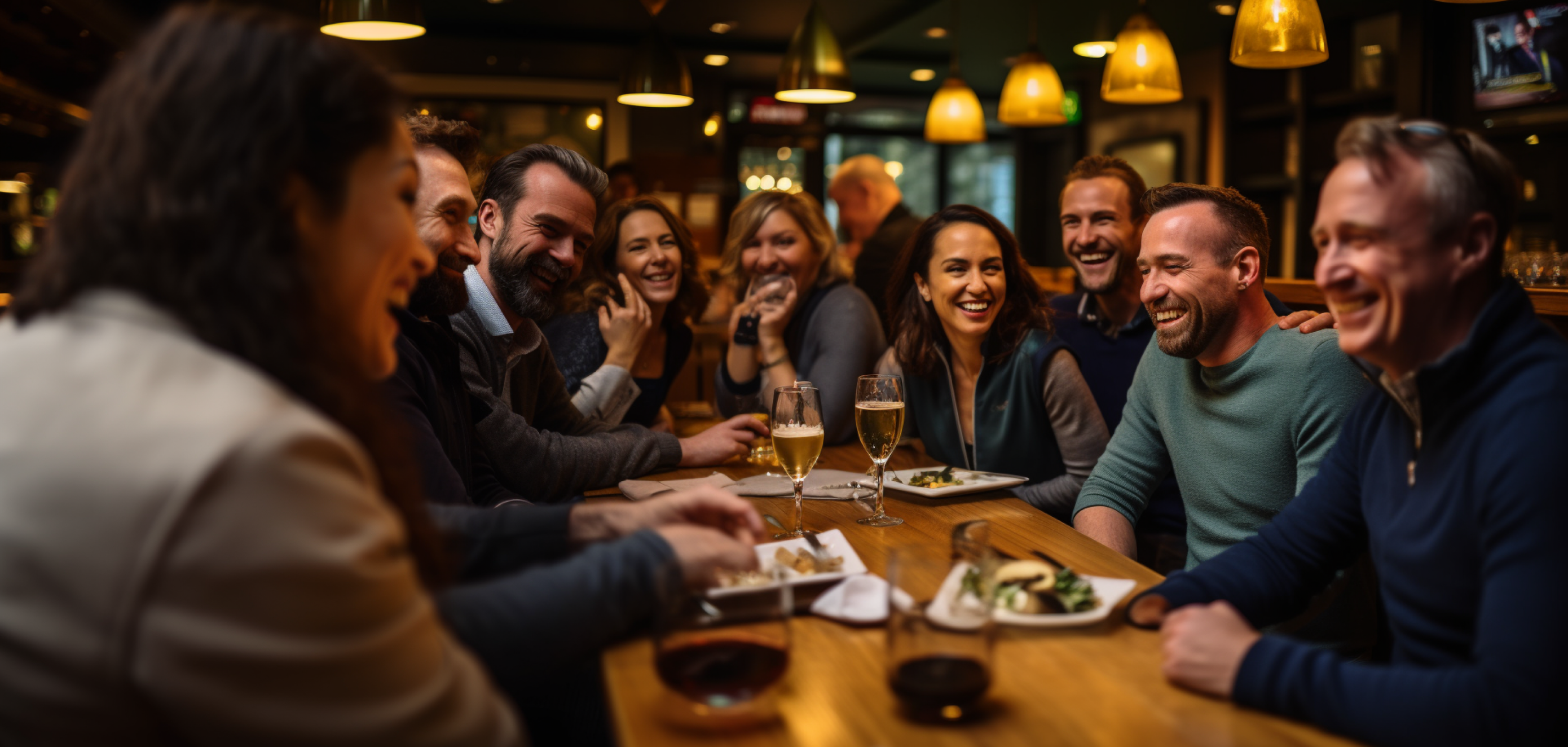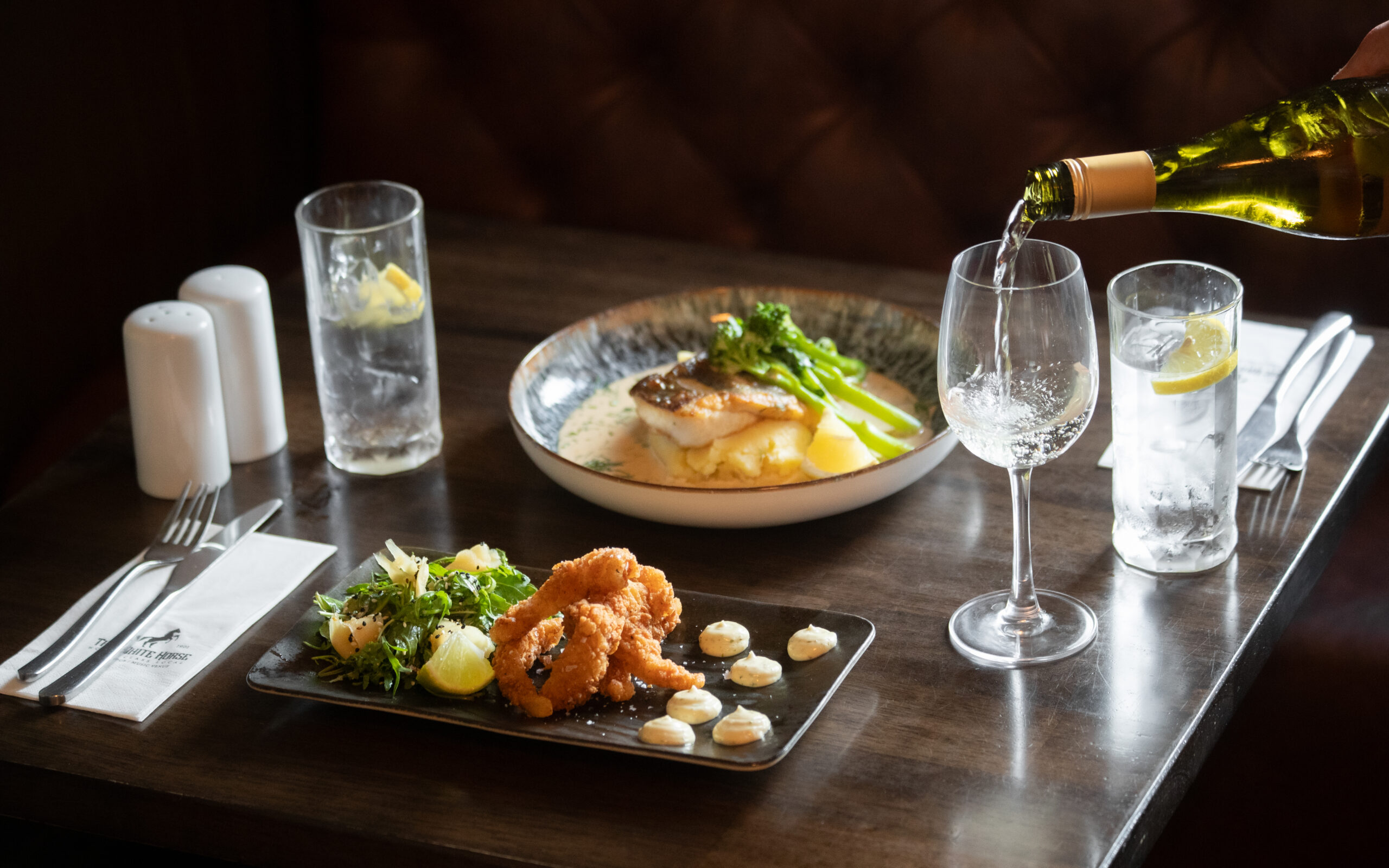 The Menu
Adult Menu:
€30 per Person ( 2 Courses + Tea/ Coffee)
  €37 (3 Courses + Tea / Coffee)
Children Menu €12 per Child
Homemade served with our own soda bread
Deep fried Calamari, Pickled Ginger, Roast Garlic Aioli, Rocket Salad, Toasted Sesame & Wasabi Seeds
Frank's Style Buffalo Wings
Served with a Blue Cheese Mayonnaise & Celery
Served with Pomme Purée, Seasonal Honey Roasted Vegetables,
Duck Fat Roasted Potatoes & House Gravy.
Supreme of Irish Chicken.
Served with Honey Roasted Seasonal Vegetables, Rustic Potatoes & a Mushroom & Tarragon Sauce.
Braised West Cork Beef Rib
Served with Baby Root Vegetables, Mash Potatoes & House Gravy
Pan-fried Ballycotton Seafood Hake
Served with Creamy Mash Potatoes & Seasonal Vegetables
Wild Mushroom Pappardelle
Wild Mushroom & Tarragon Cream Sauce Pappardelle, Rocket Salad , Candied Hazelnuts & Parmesan Cheese
Traditional and comforting served with Custard & Cream
Warm Raspberry & Dark Chocolate Brownie
Served with Homemade Mixed Berry Compote
Fried MozzarellaYummylicious Burger & Chips
Finger Lickin Chicken Goujons & Chips
Super Sausages & Mash with peas
Warm Dark Chocolate Brownie & Ice-cream
Chocolate Chip Cookies & Ice-cream